Who are you?
My son Caleb seems to know exactly who he is. And always has. The kid has the biggest heart you can find and has inherently known how to comfort others and bring them out of the mire and into the light since the dawn of time. And he's ridiculously creative. He totally rocks.
But we aren't all that lucky. Often we find ourselves questioning.
Who are you? What makes you unique? What are you best at doing?
Identity is something lots of people have a hard time with. Figuring out your own strengths and learning about who you are is a journey that can take years, and was something I had a hard time with for the whole of my twenties and most of my thirties. I mean, I literally lived about two decades of my life waiting for someone to put a billboard in the sky that would tell me what to do and how to do it. I was paralyzed by this magical secret of who I am that I thought was being kept from me.
Then several years ago when I was working for a nonprofit, we had one of those team-building things and this lady came in and had us take a "strengths assessment." I thought it was nuts. The questions were like this:
Do you like snow skiing or peaches?
Do you like to cook meals from scratch or sky-diving?
Do you like painting or changing diapers?
What?!?!?
Seriously?!?!
Those questions didn't even make sense. I took the "assessment" and thought, "What a ridiculous waste of time. There's no chance that can tell me anything at all about myself."
Boy, was I wrong!
That "ridiculous" assessment described me to a T! It talked about how everything I do is driven by a deep underlying belief system; how I couldn't stop learning and collecting information if I tried (I do insanely love books!); how I will see every tiny little milestone you reach and will celebrate it with you (with a coffee or lunch or something); and how I can't not see the positivity in any and every situation.
How any of that became clear from the peaches question still perplexes me!
Anyway…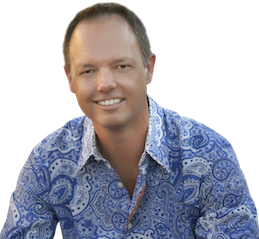 Just a couple of weeks ago, my friend Ted gave me a call. He is a Certified Strengths-Based Coach and called to find out if I wanted to further explore my strengths and how they benefit me as I make life and biz decisions.
Crazy question! OF COURSE I wanted to explore it further (back to that learning and input thing)! In fact, now that I know I can, I MUST!
So we spent a couple sessions on the phone after I had completed some prep work and I have to tell you – I was amazed with the results! I have a much deeper understanding of who I am, how I function, and how to use all those things for the best outcomes. It is SO COOL!
Talk about learning how to live in full-color, iridescent amazingness!
I gotta tell ya, I HIGHLY recommend going through a few sessions with Ted. Your true self will emerge and shine and you will be able to see all the wonderfulness about yourself and how you can paint your life in full-color too!
Go visit him here – www.tedbaird.com.
You'll be so glad you did!